Are Storm Damage and Flooding the Same?
8/28/2018 (Permalink)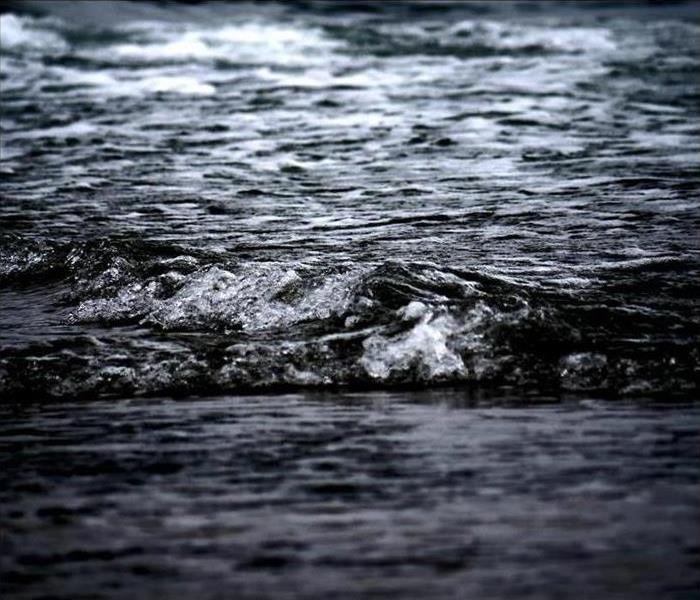 We have the best technicians and equipment to remove water from your business in case a flood happens.
Torrential rain, golf ball sized hail and high winds invade your business in Albuquerque.
These events cause water damage inside your property. There is flooding on the ground floor, so is this considered flood damage? Or is it storm damage because the storm caused the flooding? You are not alone if you find this confusing. Read below to understand the difference between the two.
Flood Damage
To an insurance company, there is a clear-cut difference between water damage caused by a flood, and water damage caused by a storm. If you have flood insurance for your property, the following indicate that it will likely cover the damage:
Your business and at least one other property (or two or more acres) are normally dry but are suddenly and temporarily flooded.
A natural source causes the flood waters, such as a hurricane storm surge or mud-flow. Any other sudden accumulation of water rising up into your commercial property is considered a flood, including heavy rainfall that saturates and seeps up from the ground into homes or businesses.
Storm Damage
Storms cause a myriad of problems, not limited to water and wind damage. The following are common types of commercial problems caused by a storm:
Heavy winds, rain or hail may crack or stress the windows, foundation or roofing material, leading to water getting in. When the water damage is caused by falling rain that does not rise up from the ground into your property, it is considered caused by the storm even if the result is flood water inside your business.
The damage from winds, rain or other event only impact your business, not necessarily the surrounding areas.
Whether storm damage or flood damage ravages your commercial property in Albuquerque, storm and water restoration specialists are your first line of defense. Depending on the cause of damage and your specific policy, your commercial insurance may or may not provide coverage.
Having a company that can coordinate the whole process from start to finish to make your life easier and gets you back in your home or business faster. "Like it never even happened."
If you would like more information on hiring a team experienced in Storm and Flood Restoration Call SERVPRO of South Albuquerque Today at (505) 345-4700